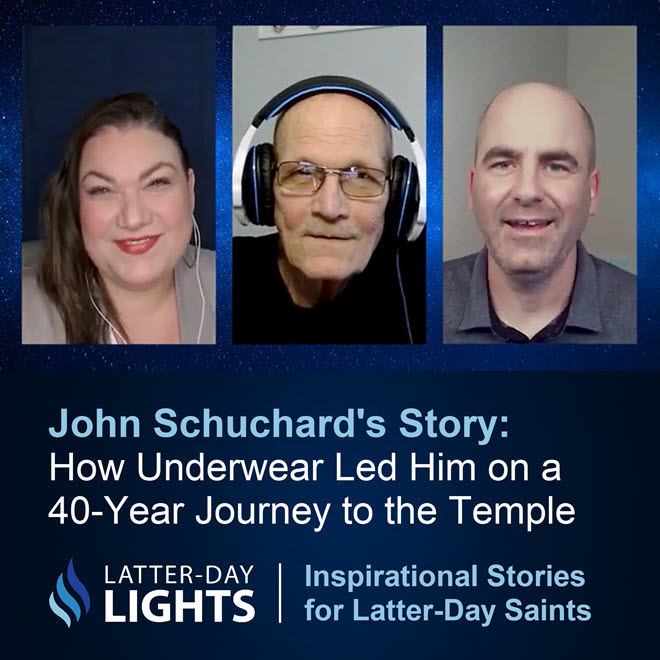 In this episode, John Schuchard tells the remarkable story of how asking his friend about his underwear in the military back in the 80's led him on a 40-year journey to becoming a member of The Church of Jesus Christ of Latter-day Saints, and being sealed in the Temple. Join us as John shares his unique and entertaining story. It's a great example of how one decision can change the lives of generations, and bring them together for eternity.
To listen to the audio version of this podcast on Apple, Audible, Spotify, Google, Pandora, iHeartRadio, or other popular podcast apps click here:
https://latterdaylights.buzzsprout.com/
If you have a story you'd like to share that could instill faith, invite growth, and inspire others, apply to be a guest on our show by sending us a message at the bottom of the page.