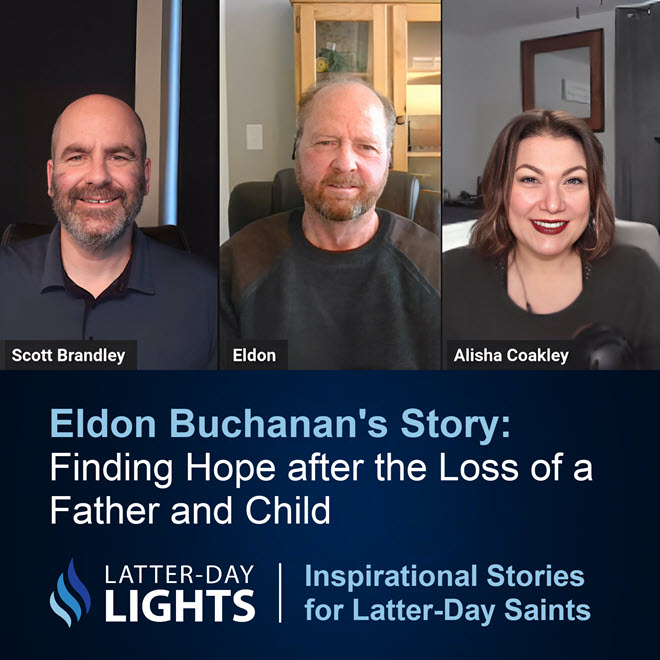 In this episode, Eldon Buchanan shares his story of how the loss of his father at a young age, and the tragic loss of his 11 year-old son helped him to better understand and appreciate the importance of faith and hope in our Heavenly Father's plan.
*** Please SHARE Eldon's story and help us spread hope and light to others. ***
To WATCH to this episode on YouTube, visit: https://youtu.be/3phtG9B-2Gk
To LISTEN to the audio version, visit: https://www.buzzsprout.com/1894616/12423172
—–
And, if you have a faith-promoting or inspiring story, or know someone who does, please let us know by going to https://www.latterdaylights.com/contact/ and reaching out to us.